Webinar: Preparing For The 2nd Half Of Your Life: Social Security & Your Retirement
December 9, 2020 @ 10:00 am

-

11:30 am
[et_pb_section fb_built="1″ admin_label="section" _builder_version="3.22″ custom_padding="48px|||||"][et_pb_row column_structure="3_5,2_5″ admin_label="row" _builder_version="4.7.0″ background_size="initial" background_position="top_left" background_repeat="repeat" width="100%"][et_pb_column type="3_5″ _builder_version="3.25″ custom_padding="|||" custom_padding__hover="|||"][et_pb_text _builder_version="4.7.0″ _module_preset="default"]
After being told for years that Social Security is "going broke," baby boomers and others are wondering what they will actually collect. How much do you actually know about this very important benefit? If you're thinking about social security and collecting benefits soon, before you do anything, get the important information you need first!
Join Sarah K. Elyaman, J.D., LLM and Alana Hanshaw, CDP, CADDCT as they cover the nuts and bolts of social security.
Topics include:
Critical claiming mistakes and how to avoid them
Calculating benefits and when is the right time to file?
Will social security be there for you?
The impact of COVID-19 on my claiming decision
When: Wednesday, Dec. 9
Time: 10:00 AM EST
Guest Presenters:
Sarah K. Elyaman, J.D., LLM, Founder, Absolute Law Group and Alana Hanshaw, CDP, CADDCT, Executive Director, Absolute Law Group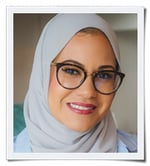 Sarah received her Bachelor's degree at the University of Florida, a Master's degree in taxation and her Juris Doctorate from the Levin College of Law. Sarah is founder and principle attorney at the Absolute Law Group, focusing on Elder Law and Estate Planning . Sarah is as an accomplished speaker and has published three books that give resources to caregivers and individuals dealing with dementia and Alzheimer's.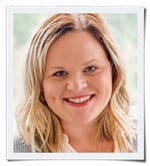 Alana is the Executive Director of Absolute Law Group. Alana was born in Fort Walton Beach, Florida. She has a passion for educating others on planning for the future. She is a Certified Dementia Practitioner and Trainer as well as a Professional Guardian. Alana is on the board of Ocala Distance Project, which is a local non-profit helping young athletes in their running careers.
[/et_pb_text][/et_pb_column][et_pb_column type="2_5″ _builder_version="3.25″ custom_padding="|||" custom_padding__hover="|||"][et_pb_signup provider="infusionsoft" infusionsoft_list="Absolute|247″ use_custom_fields="on" title="Join Us" button_text="Register Now" description="
There are limited spots available.
" _builder_version="4.7.0″ _module_preset="default" form_field_background_color="#ffffff" form_field_text_color="#00496e" form_field_focus_background_color="#00496e" form_field_focus_text_color="#ffffff" header_level="h1″ header_text_align="center" body_text_align="center" background_color="#00496e" custom_button="on" button_text_color="#ffffff" button_bg_color="rgba(0,0,0,0)" button_border_color="#ffffff" position_origin_r="top_right" width="100%" overflow-x="visible" sticky_position="top_bottom" sticky_limit_top="body" hover_enabled="0″ body_text_shadow_style="preset1″ border_width_all_fields="1px" border_color_all_fields="#ffffff" box_shadow_style="preset2″ box_shadow_style_fields="preset1″ box_shadow_style_button="preset1″ text_shadow_style="preset1″ sticky_enabled="0″][/et_pb_signup][/et_pb_column][/et_pb_row][/et_pb_section]