How to Save Your Nest Egg from Being Stolen by the Leprechaun – Windsor
March 18, 2021 @ 3:00 pm

-

4:00 pm
[et_pb_section fb_built="1″ admin_label="section" _builder_version="3.22″][et_pb_row column_structure="2_3,1_3″ admin_label="row" _builder_version="3.25″ background_size="initial" background_position="top_left" background_repeat="repeat" custom_margin="|109px||auto||"][et_pb_column type="2_3″ _builder_version="3.25″ custom_padding="|||" custom_padding__hover="|||"][et_pb_text _builder_version="4.7.4″ _module_preset="default" custom_padding="|68px||||"]
Join us for a free virtual meeting on How to Save Your Nest Egg from Being Stolen by the Leprechaun. Keep your pot o' gold from ending up beneath someone else's rainbow!
You don't need the "luck of the Irish" to successfully plan ahead for your second half of life. Toss that four-leaf clover to the ground and let our team of attorneys, paralegals and support staff guide you and your estate and long-term care planning journey to achieve peace of mind. You will learn:
Why a tailored plan that is customized for YOU & YOUR GOALS provides the best options
The SECURE Act and its effect on retirement accounts
How to provide a legacy for future generations
Important legal documents to have in place and naming trusted beneficiaries
How best to prepare for you or a loved one needing Long term care
Payment strategies to cover the rising costs of long-term care
Hosted by: The Windsor of Ortega, Sarah Elyaman, Esq. and Alana Hanshaw, CDP, CADDCT, Long-Term Care Planner
Sarah K. Elyaman, J.D., LLM, Founder, Absolute Law Group and Alana Hanshaw, CDP, CADDCT, Executive Director, Absolute Law Group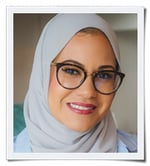 Sarah received her Bachelor's degree at the University of Florida, a Master's degree in taxation and her Juris Doctorate from the Levin College of Law. Sarah is founder and principle attorney at the Absolute Law Group, focusing on Elder Law and Estate Planning . Sarah is as an accomplished speaker and has published three books that give resources to caregivers and individuals dealing with dementia and Alzheimer's.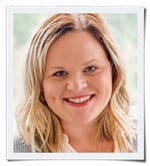 Alana is the Executive Director of Absolute Law Group. Alana was born in Fort Walton Beach, Florida. She has a passion for educating others on planning for the future. She is a Certified Dementia Practitioner and Trainer as well as a Professional Guardian. Alana is on the board of Ocala Distance Project, which is a local non-profit helping young athletes in their running careers.
[/et_pb_text][/et_pb_column][et_pb_column type="1_3″ _builder_version="3.25″ custom_padding="|||" custom_padding__hover="|||"][et_pb_text _builder_version="4.7.4″ _module_preset="default" header_font="|||on|||||" header_font_size="35px" custom_margin="-49px||-10px||false|false" sticky_limit_bottom="body" motion_trigger_start="top" header_text_shadow_style="preset3″ header_text_shadow_blur_strength="0.07em"]
Register Now
[/et_pb_text][et_pb_text _builder_version="4.7.4″ _module_preset="default" text_font="|700|||||||" text_text_color="#ffffff" header_2_text_align="center" header_2_text_color="#ffffff" header_2_font_size="32px" header_2_letter_spacing="1px" background_color="#00496e" custom_margin="||0px|-44px|false|false" custom_padding="0px|0px|0px|50px|false|false" animation_style="slide" sticky_limit_bottom="body" hover_enabled="0″ box_shadow_style="preset1″ sticky_enabled="0″]

[/et_pb_text][/et_pb_column][/et_pb_row][/et_pb_section]