Don't Let Uncle Sam Inherit Your Estate
May 26, 2021 @ 1:00 pm

-

2:00 pm
[et_pb_section fb_built="1″ admin_label="section" _builder_version="3.22″][et_pb_row column_structure="3_5,2_5″ admin_label="row" _builder_version="3.25″ background_size="initial" background_position="top_left" background_repeat="repeat" custom_margin="|-59px||25px||"][et_pb_column type="3_5″ _builder_version="3.25″ custom_padding="|||" custom_padding__hover="|||"][et_pb_text _builder_version="4.9.0″ _module_preset="default"]
It has been said that the only two certain things in life are death and taxes. While you ultimately can't avoid either, you can have your way after you pass away. In this virtual seminar, you will learn:
Tips for effective estate administration, so that you can allow a difficult time for your family to be made easier while ensuring that appropriate decisions are made on the final distribution of your estate.
What is probate? What are the costs associated with the process and how do you avoid it?
Rules governing state and federal estate inheritance and estate taxes
The importance of naming trusted beneficiaries and legal documents that protect a spouse after the other spouse passes.

Guest Presenters:
Sarah K. Elyaman, J.D., LLM, Founder, Absolute Law Group and Alana Hanshaw, CDP, CADDCT, Executive Director, Absolute Law Group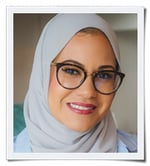 Sarah received her Bachelor's degree at the University of Florida, a Master's degree in taxation and her Juris Doctorate from the Levin College of Law. Sarah is founder and principle attorney at the Absolute Law Group, focusing on Elder Law and Estate Planning . Sarah is as an accomplished speaker and has published three books that give resources to caregivers and individuals dealing with dementia and Alzheimer's.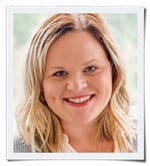 Alana is the Executive Director of Absolute Law Group. Alana was born in Fort Walton Beach, Florida. She has a passion for educating others on planning for the future. She is a Certified Dementia Practitioner and Trainer as well as a Professional Guardian. Alana is on the board of Ocala Distance Project, which is a local non-profit helping young athletes in their running careers.
[/et_pb_text][/et_pb_column][et_pb_column type="2_5″ _builder_version="3.25″ custom_padding="|||" custom_padding__hover="|||"][et_pb_text _builder_version="4.9.0″ _module_preset="default" hover_enabled="0″ sticky_enabled="0″ custom_padding="|||0px||" custom_margin="|-34px||||"]
Register Now
[/et_pb_text][/et_pb_column][/et_pb_row][/et_pb_section]